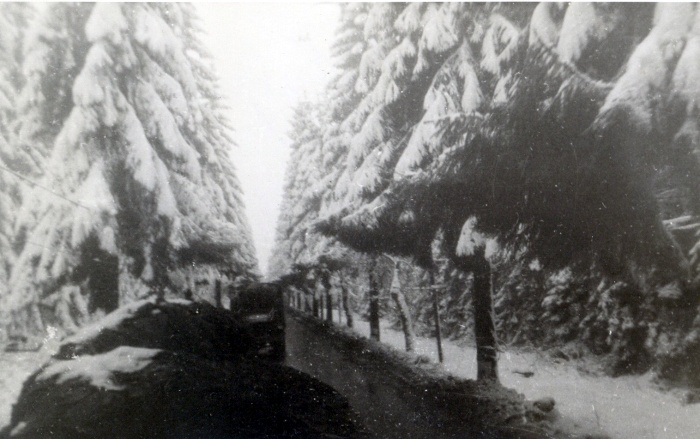 Photo taken near Mosspoint Belgium
Webmaster's Note: Although the back of the picture is labled Mosspoint, Belgium,
I believe it is actually of Mospert, Belgium. The 75th Medical moved to Mospert, Belgium
on 17 November, 1944 under rainy conditions following three days of snow. They
were in support of CCB and remained in Mospert until 10 December, 1944 when they
moved to Zweifall, Germany.
Photo courtesy of Chris Webber, Son of T5 George Webber, 75th Med., "B" Co.