This page was graciously donated by Tom Gregg at War Flags. He has a most remarkable site on war flags and can be viewed by clicking on the banner below.



"VICTORY DIVISION"

Flags & Guidons
of
The 5th Armored Division
1944-45 Regulations

By 1944, most US Army armored divisions were organized under the flexible "combat command" concept introduced in 1943. The previous organization, with two armored regiments (four medium and two light tank battalions) and one armored infantry regiment (three battalions) had proved too large and too tank heavy, though two divisions (2nd and 3rd) remained in this configuration until the end of the war.

The 1943 armored division contained three tank battalions (each with one light and three medium tank companies), three armored infantry battalions, three self-propelled field artillery battalions, a mechanized cavalry squadron and various support units. Regimental headquarters were abolished in favor of two combat command headquarters to which the combat battalions and other division assets could be attached as required. These headquarters were designated Combat Command A (CCA) and Combat Command B (CCB). In 1944, a small "reserve" combat command headquarters (CCR) was also authorized. There were also headquarters units for the divisional artillery and the division trains (logistical support units).

Each tank battalion contained 53 M4 Sherman medium tanks (75mm gun) in three companies, 17 M5 Stuart light tanks (37mm gun) in one company, and a support platoon with six Sherman tanks mounting the 105mm howitzer. The armored infantry battalions were equipped with the M3 halftrack, each of which could carry a rifle squad. The armored field artillery battalions each contained 18 self-propelled 105mm howitzers. The mechanized cavalry squadron was equipped with wheeled armored cars, light tanks and halftracks. In all, the division contained 10,610 officers and enlisted personnel.

Armored divisions were often reinforced with attached units, typically a self-propelled tank destroyer battalion and a self-propelled antiaircraft artillery battalion. The former was equipped with either the M10 (3-inch gun) or the M18 (76mm gun) self-propelled tank destroyer. (Late in the war, a few battalions received the M36 tank destroyer with a 90mm gun.) The AAA battalion was usually an automatic weapons-type unit with 40mm Bofors guns and quadruple .50-caliber machineguns mounted on halftracks. With these attachments, the armored division was capable of generating an enormous volume of firepower. The attached AAA battalion proved particularly useful in its secondary ground fire support role.

Flags and guidons for the division and its subordinate units followed standard US Army patterns. The distinguishing flag for armored divisions had horizontal stripes of scarlet over green, the combat command flags were plain green, and the division artillery flag was scarlet with a central horizontal yellow stripe. CCR and the division trains were not authorized distinguishing flags. Guidons for HQ companies of the division and its major subordinate headquarters were of the same design as the distinguishing flags. The shoulder sleeve insignia of the division was specified for the division flag and corresponding guidon only. The distinguishing flags were made of wool bunting, 3 feet on the hoist by 4 feet on the fly.

Guidons for cavalry, infantry and field artillery units of the division were basically the same as those used today. The attached AAA battalions, however, generally had Coast Artillery-type guidons, since most of them had originated in that branch. Dimensions for all guidons were 20 inches at the hoist by 27 3/4 inches on the fly with a 10-inch fork, and they were made of wool bunting.

The 5th Armored Division ("Victory") was activated in October 1941 at Fort Knox, Kentucky, arrived in the United Kingdom in February 1944 and landed in France on 25 July 1944. The division participated in the following campaigns: Normandy, Northern France, Rhineland, Adrennes-Alsace and Central Europe. In total, 710 soldiers of the 5th Armored Division and its attached units were killed in action or died of wounds received in action, and 2,442 were wounded in action. The division returned to the United States in October 1945 and was inactivated at Camp Kilmer, New Jersey, on 11 October 1945.

Credits: The drawings on this page are based on the specifications given in Army Regulation 260-10 dated 25 October 1944, a copy of which was kindly provided by FOTW Mailing List member Joseph McMillan.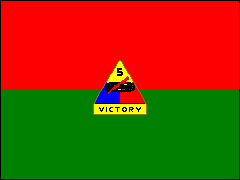 Distinguishing Flag, 5th Armored Division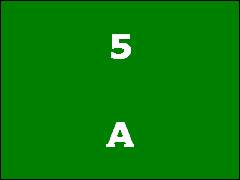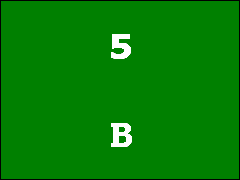 Left: Distinguishing Flag, Combat Command A
Right: Distinguishing Flag, Combat Command B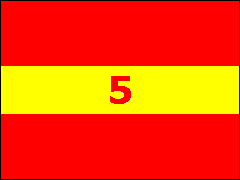 Distinguishing Flag, Division Artillery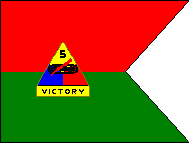 Guidon, Headquarters Company, 5th Armored Division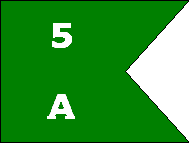 Left: Guidon, Headquarters Company, Combat Command A
Right: Guidon, Headquarters Company, Combat Command B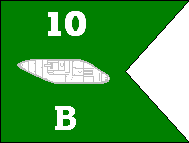 Guidon, Company B, 10th Tank Battalion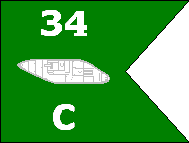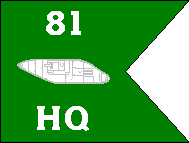 Left: Guidon, Company C, 34th Tank Battalion
Right: Guidon, Headquarters Company, 81st Tank Battalion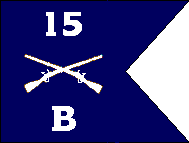 Guidon, Company B, 15th Armored Infantry Battalion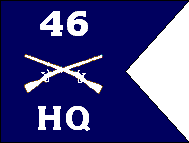 Left: Guidon, Headquarters Company, 46th Armored Infantry Battalion
Right: Guidon, Company A, 47th Armored Infantry Battalion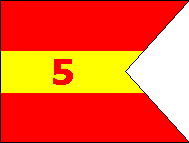 Guidon, Headquarters Battery, Division Artillery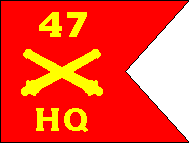 Guidon, Headquarters Battery, 47th Armored Field Artillery Battalion (105mm SP)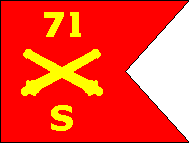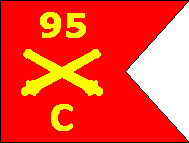 Left: Guidon, Service Battery, 71st Armored Field Artillery Battalion (105mm SP)
Right: Guidon, Battery C, 95th Armored Field Artillery Battalion (105mm SP)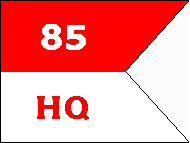 Guidon, Headquarters Troop, 85th Cavalry Reconnaissance Squadron (Mechanized)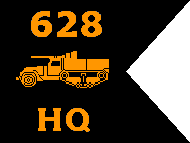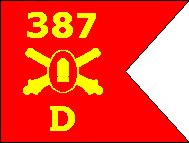 Left: Guidon, Headquarters Company, 628th Tank Destroyer Battalion (3-inch SP) (Attached)
Right: Guidon, Battery D, 387th Antiaircraft Artillery Battalion (Automatic Weapons SP) (Attached)